I'm super happy; I love it!!
Share your thoughts in this post. :D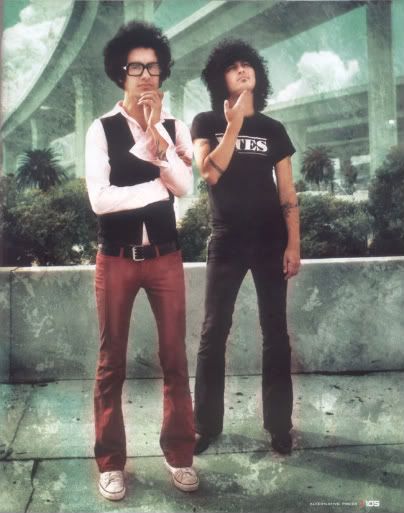 My favorito track-o is
Copernicus
... It sounds so gentle, and bittersweet. Like when I dream of Cedric, and wake up all sad because um. There is no Cedric here! >_>
"...I won't, I won't give up until I find out
until I find what happened to you..."
Didn't Cedric do a great job w/ vocals on this one? I keep worrying he will just go mute one day, because he sings with such passion. But nope! His voice is doin' better than ever! It sounded like he really pushed himself, hard.
USTEDES GUSTAN? Do you love it?? Or WHAT? xD
Current Mood:

jubilant

Current Music:

octahedron!! duh :p