Current Mood:

crazy

Current Music:

de facto // megaton shotblast!!
I'm super happy; I love it!!
Share your thoughts in this post. :D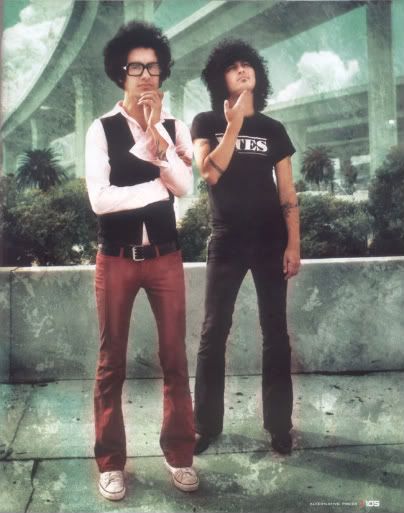 (
what a foul little temptress...
Collapse
)
USTEDES GUSTAN? Do you love it?? Or WHAT? xD
Current Mood:

jubilant

Current Music:

octahedron!! duh :p
Best community ever! I wanted to share a couple photos I took of Cedric at one of their shows. I don't know, I liked them and thought you might enjoy them. After all, it's Cedric... who could refuse? ♥
(
Two more!
Collapse
)

I wonder if anyone would object to starting an Omar daily community... I'm entertaining the idea--it feels so weird not having one for Cedric's other half. :P
I found this cruising MySpace. DAMN, DAMN!!!!
Current Music:

The Mars Volta - Eunuch Provocateur
Current Mood:

happy

Current Music:

Frances The Mute
Beautiful.
I am imagining getting on top of Cedric and watching him orgasm to look something like this: